SmartSnugg® wasn't founded in the middle of the day. It was born during a sleepless night.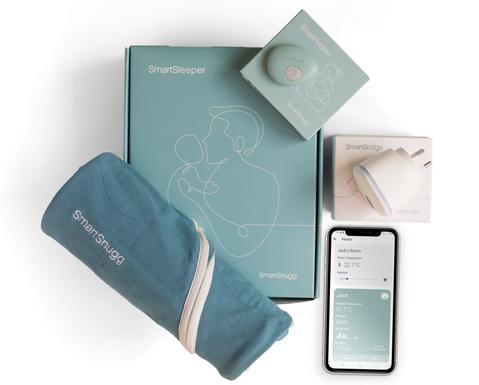 SLEEP MONITORING
SmartSnugg Starter Kits include a Bridge, Pebble and first Sleeper. Kits are buildable, you choose the colour and weight of your Sleeper, and the colour of your Pebble.
SHOP STARTER KITS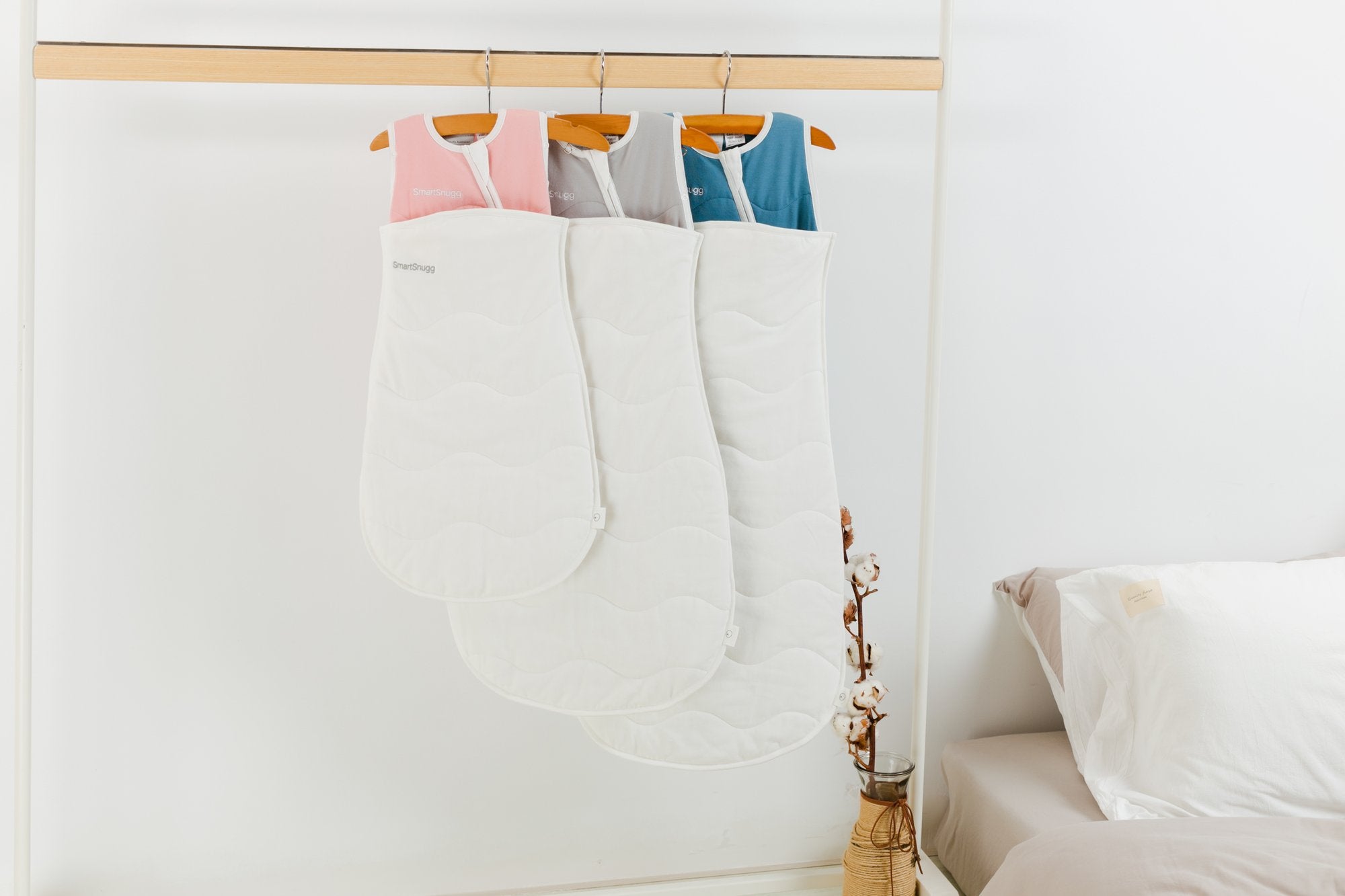 SLEEPERS AND BLANKETS
All SmartSleepers are compatible with the same size SmartBlanket. Blankets attach safely and easily to the Sleeper and are TOG rated.
SHOP SLEEPERS AND BLANKETS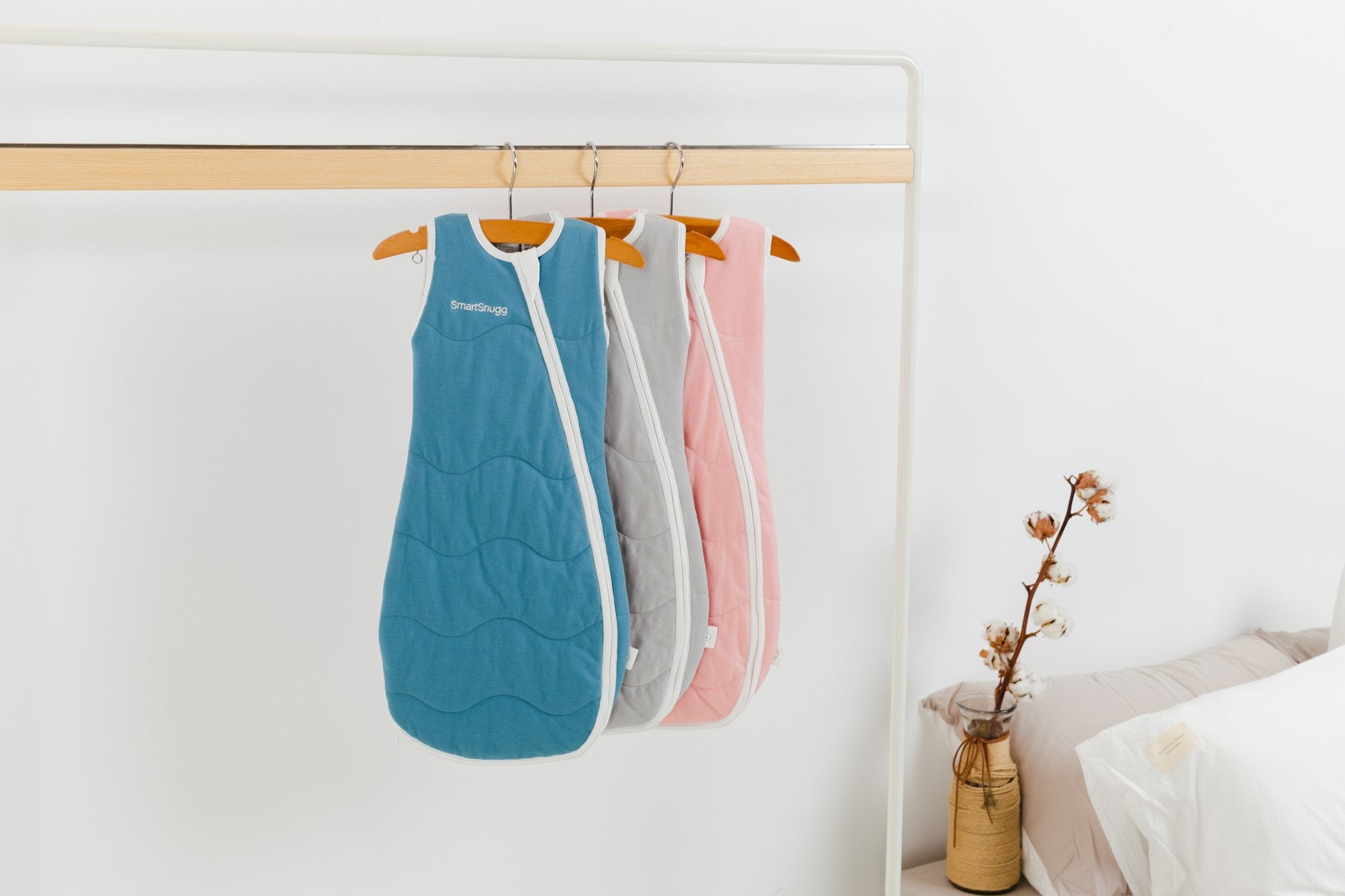 Luxurious SmartSleepers
High quality, Australian designed, made from he most luxurious materials and designed to help parents manage their child's comfort and safety. All Sleepers are available in 3 sizes (0-3, 3-12 & 8-24 months) and 3 TOGS (0.5, 1.0 & 2.5).
LEARN MORE & BUY NOW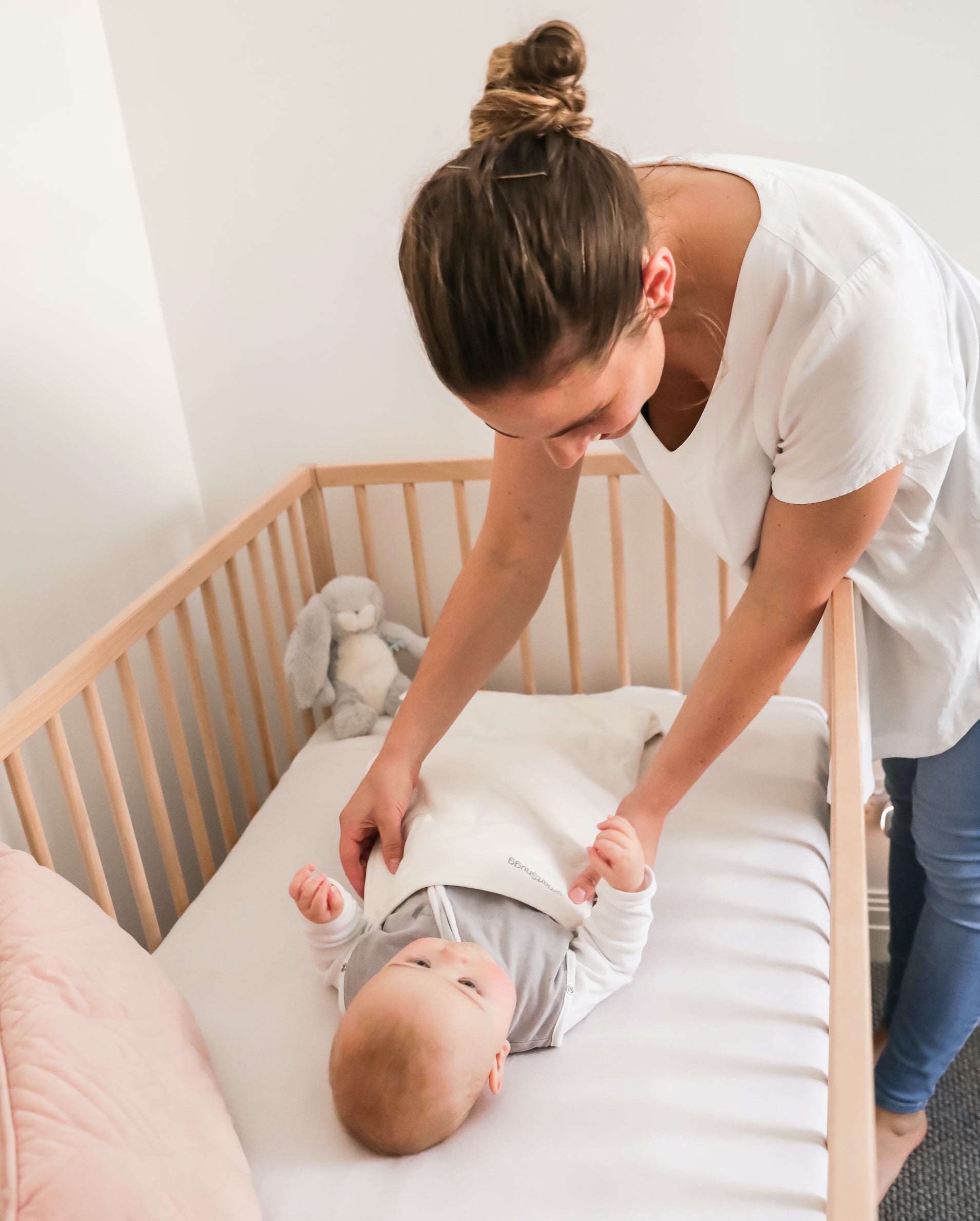 Safe Attachable SmartBlankets
Concerned about using blankets? Unsure how to deal with temperature drops in the night? Our TOG rated blankets can be easily added or removed while your child is in their cot. Unlike loose blankets, our blankets will not rise up and cover your child's face. Velcro anchor points and a foot pouch on every bag, mean that you and your child can sleep comfortably. (Sleepers and blankets can be used with or without the monitoring system)
LEARN MORE & BUY NOW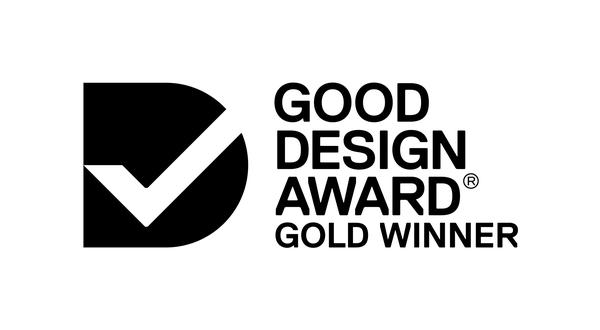 Judge's Comments - 2020 AWARDS
"A compact, beautifully thoughtful design... a true game changer for parents, taking the guesswork out of babies comfort safety and temperature... The option to use with other items of clothing/bedding will add to the beauty of this product. Designing the product to fit with any sleep bag and attach securely in place, and still maintain an accurate reading will place this product into a sought after much needed solution for many"
Stress less knowing your baby is comfortable + safe!
No more worrying about whether your child is too hot or too cold inside their sleeping bag. Get real time data and alerts to your mobile device about their sleeping comfort and safety. Worried that they'll roll onto their tummy during the night? We detect 48,000 different positions of your child so that you can have peace of mind that you'll be alerted if they roll.
SHOP SMARTSNUGG STARTER KITS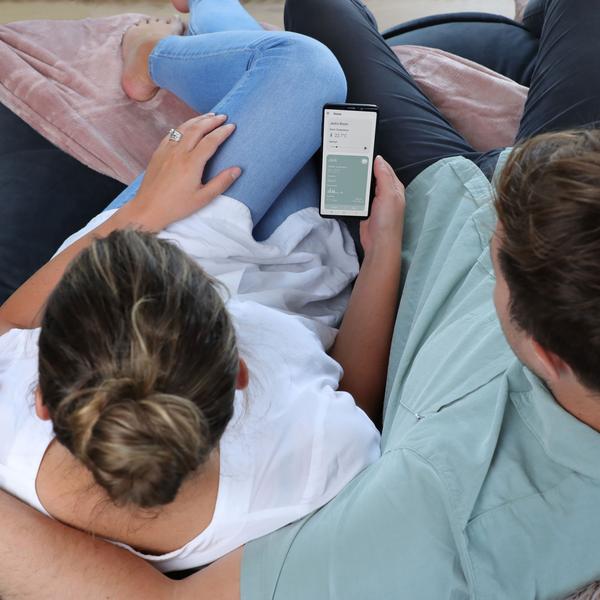 How Does It Work?
The system works by placing a monitor, called a SmartPebble, inside a secure pouch in your baby's sleeping bag (SmartSleeper). Using safe low-energy Bluetooth the data about your child's temperature, position and movement is sent to your mobile device where you can access real time and historical data and receive alerts through the SmartSnugg App dashboard.
SHOP STARTER KITS NOW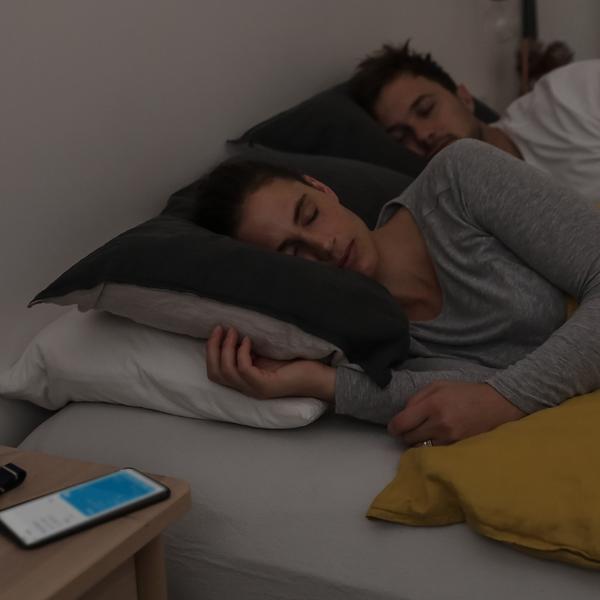 What Alerts Can I Receive?
Using SmartSnugg's easy to adjust alerts you can sleep easy knowing that you'll be woken if your child is too hot or too cold or if they are on their tummy. Alerts can be easily turned on and off (e.g. once your child can safely sleep on their tummy). As you get to know your child's preferred sleeping temperature you can adjust the factory settings in the App to ensure that you only get the alerts that matter to you.
SHOP STARTER KITS
Dynamic Clothing Assistant
We didn't find the one-size fits all clothing charts to be very helpful, so we built a much better one, one that is dynamic and works with the options you have available.
READ MORE - BLOG
SmartSnugg's Amazing App Features
The SmartSnugg App helps parents by providing accurate real-time information and alerts on their child's sleep. Remotely monitor and receive alerts and helpful information on your child's: Internal Sleeper ~ Temperature ~ Room Temperature ~ Sleep position ~ Movement ~ Tailored Clothing Recommendations ~ Sleep Tracking
READ MORE - BLOG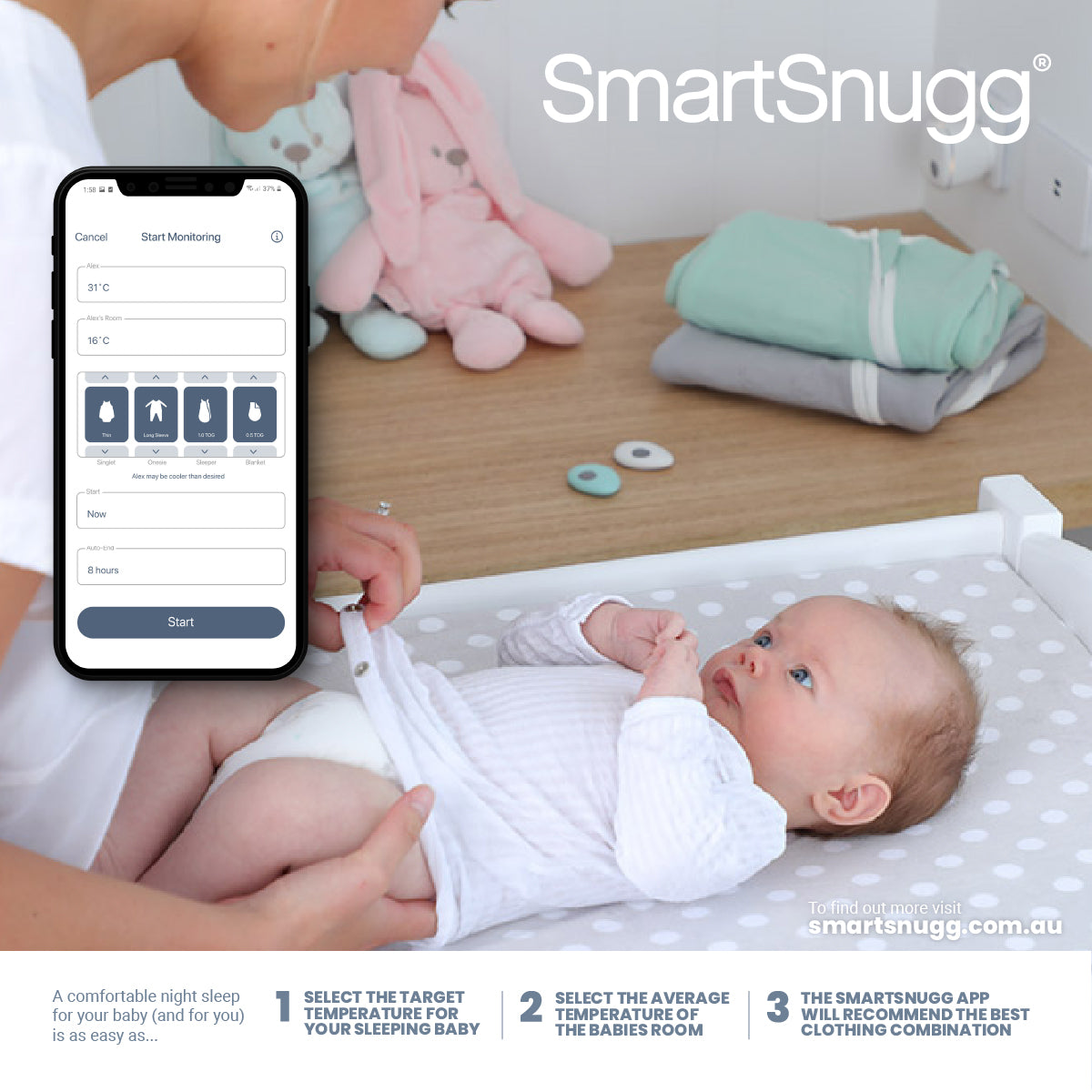 Track Your Baby's Sleep Quality
Review your child's sleep data & learn their habits and preferences. Monitor and capture sleep pattern changes as your child develops.
LEARN MORE - BLOG ARTICLE